Welcome to Kunwar Software
Web Designing/Development Company
We have spread our technology to e-commerce to m-commerce. Starting from website designing to the providing effective content, SEO to all the possible services related to websites we will be the happiest person to help you in all the possible ways to modify your trade in the form of websites and then it rises till heights of success.
You simply dream your websites, portal, and other software application and we guarantee to frame your software dream into the reality and that's what the Kunwar software development firm works for.
Why choose us?
For using the updated technology.
For offering various platform of software development.
For configuring the software application in the shortest time.
We are done with software only after customer's satisfaction.
Get in touch. Send us a message.
we are committed to giving the projects in web services like web-development,web-design,logo-design etc from last many years.
We started our journey with seo and smo services. Now we are holding many projects that belong to web designing, web development, e-comm portals, travel and tour, mln, inventory mobile app etc.
We are working With a enormous no of foreign clients. we have expanded our services in all over the world with great no of projects.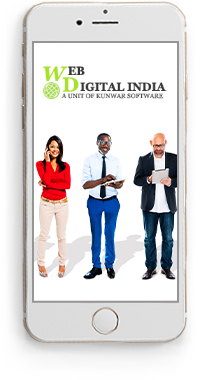 It is sort of natural for us to share our experiences with our clients, just like we shared our projects in many well stabilized organizations.
We are in this corporate world With well skilled team to control the services, you can imagine that only the highest level of teamwork would help you to obtain your goals.
We comply our projects As good as possible at client end. we provide all web services with coordination and communication, unless you can focus on our creativity and great design. Every function will have its time in the Fame.
Our firm profile
Services
web digital india Keeps Clients Happy at all plateform.
"Web digital India deliver to it's clients the earliest delivery consistent with quality -whatever the inconvenience to us.we want our clients to feel pampered beyond the expectation"
Sandeep Gupta Best GMAT Coaching
I was all upset with my company's logo and website Design I wanted someone to mold it into a better one. Web Digital India did it for me. Cost as much as negligible and almost a new and impressive design they made for the logo. I am fully satisfied and I assure you of their reliable services.
Urvashi Tripathi Fit 'N' Fab
I was looking for a website development firm for my newly started E- business. Somehow I chanced upon Web digital india , and yes it really helped me a lot. An impressive web site ranking among the top most websites and a fast growing business is what i own now.
G Das SRH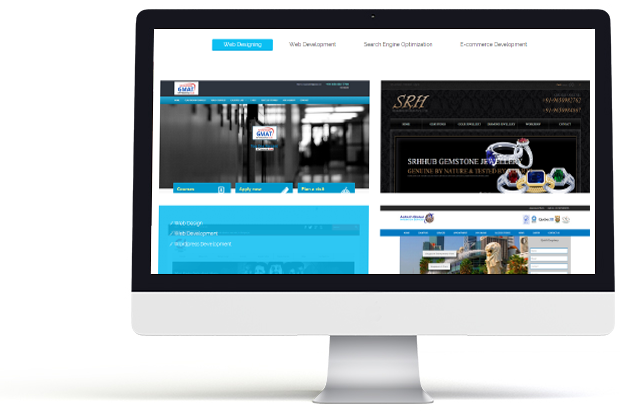 Multiple portfolio pages of web digital india.
we hope you will like our work.
our work in web-development,web-designing,logo-design,mobile-app,mln,inventory,web portals etc.
Web designing sites
Web portal,mobile app,inventory,mln,cake site,e-portal etc.
Sites for seo,ppc and smo.